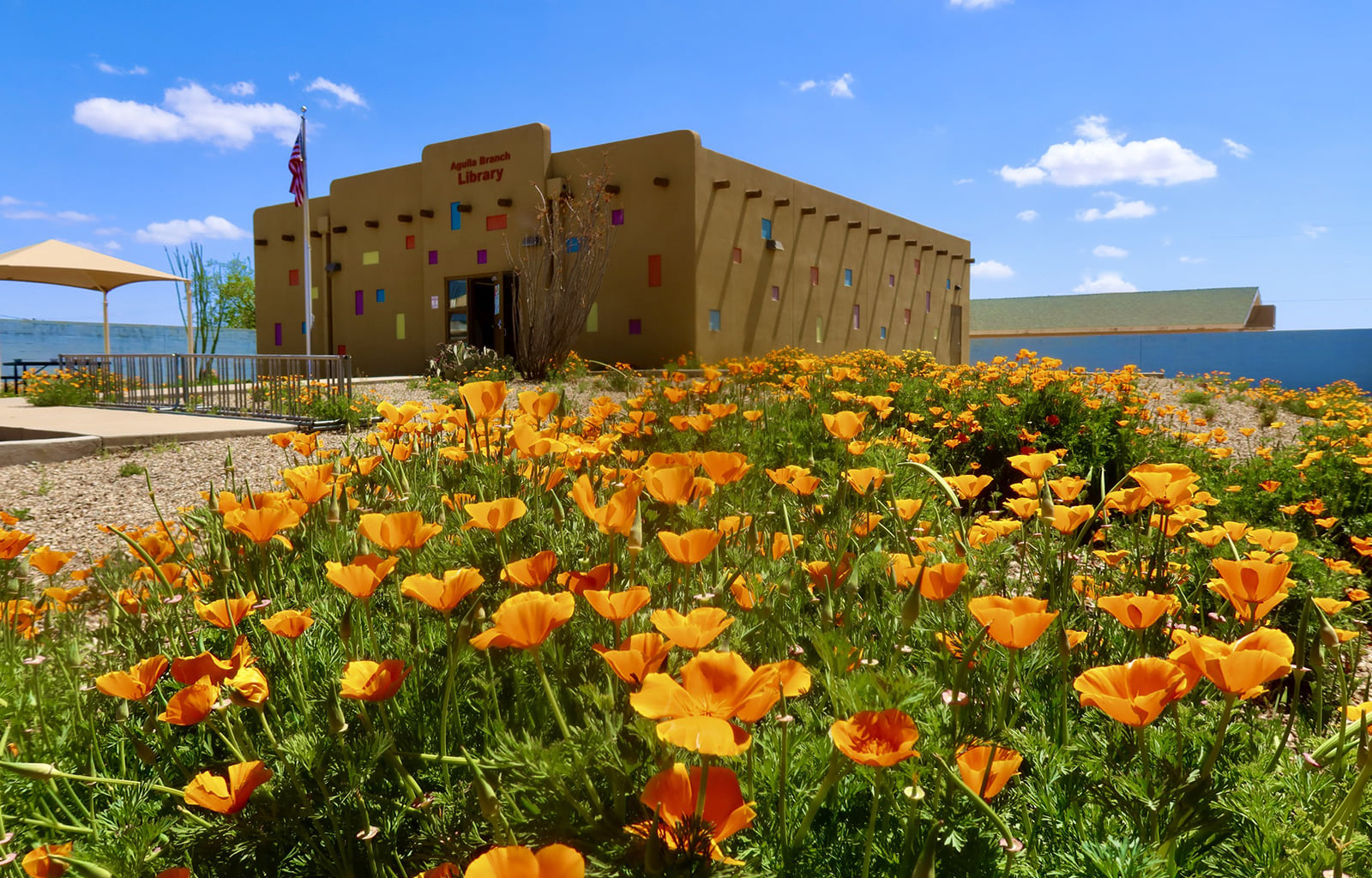 Aguila Library
Map
Abre mañana a las 10:00 a. m.
Nuestra dirección:
51300 US-60
Aguila, AZ 85320
+1 928-685-2214
Nuestras horas de funcionamiento actuales son:
mar. – jue.
10 a. m. – 6 p. m.
vie. & sáb.
10 a. m. – 5 p. m.
Información de la biblioteca
The Aguila Library opened in its new building in 2006. The 2,500 sq. ft. facility brings the latest in quality library services to this rural community. It contains a large Spanish materials collection for this farming community.