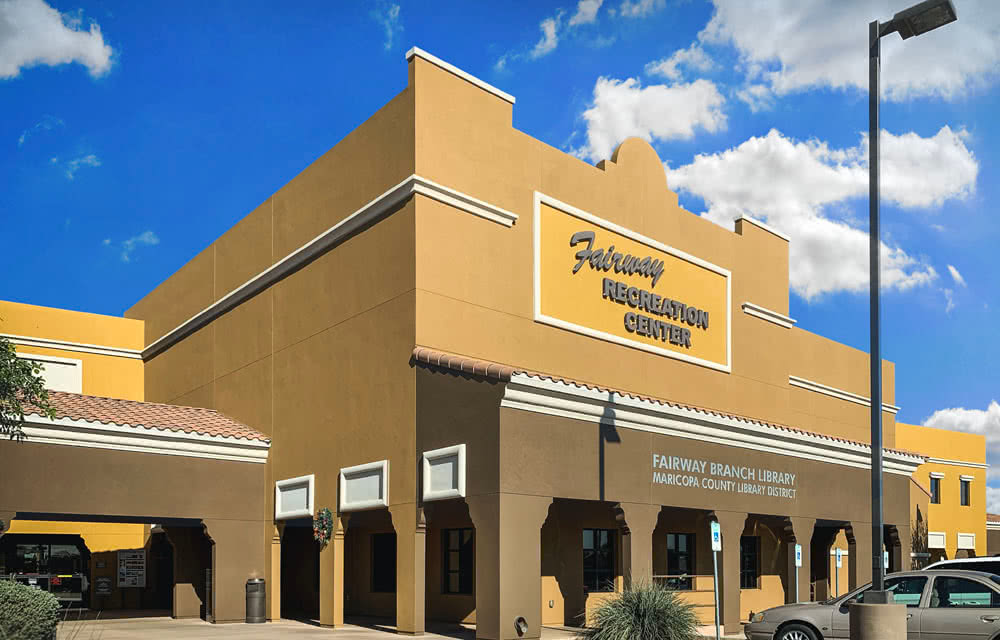 Fairway Library
Map
Abre mañana a las 9:00 a. m.
Nuestra dirección:
10600 W Peoria Ave
Sun City, AZ 85351
+1 602-652-3000
Nuestras horas de funcionamiento actuales son:
lun. – sáb.
9 a. m. – 5 p. m.
Información de la biblioteca
Fairway Library, a 4,000 square foot facility, is a previously operated private library, currently housed at the location Sun City's second-oldest recreation center, Fairway. Fairway is fully-integrated into the Maricopa County Library District. The library serves the Sun City community as well as nearby neighboring communities.