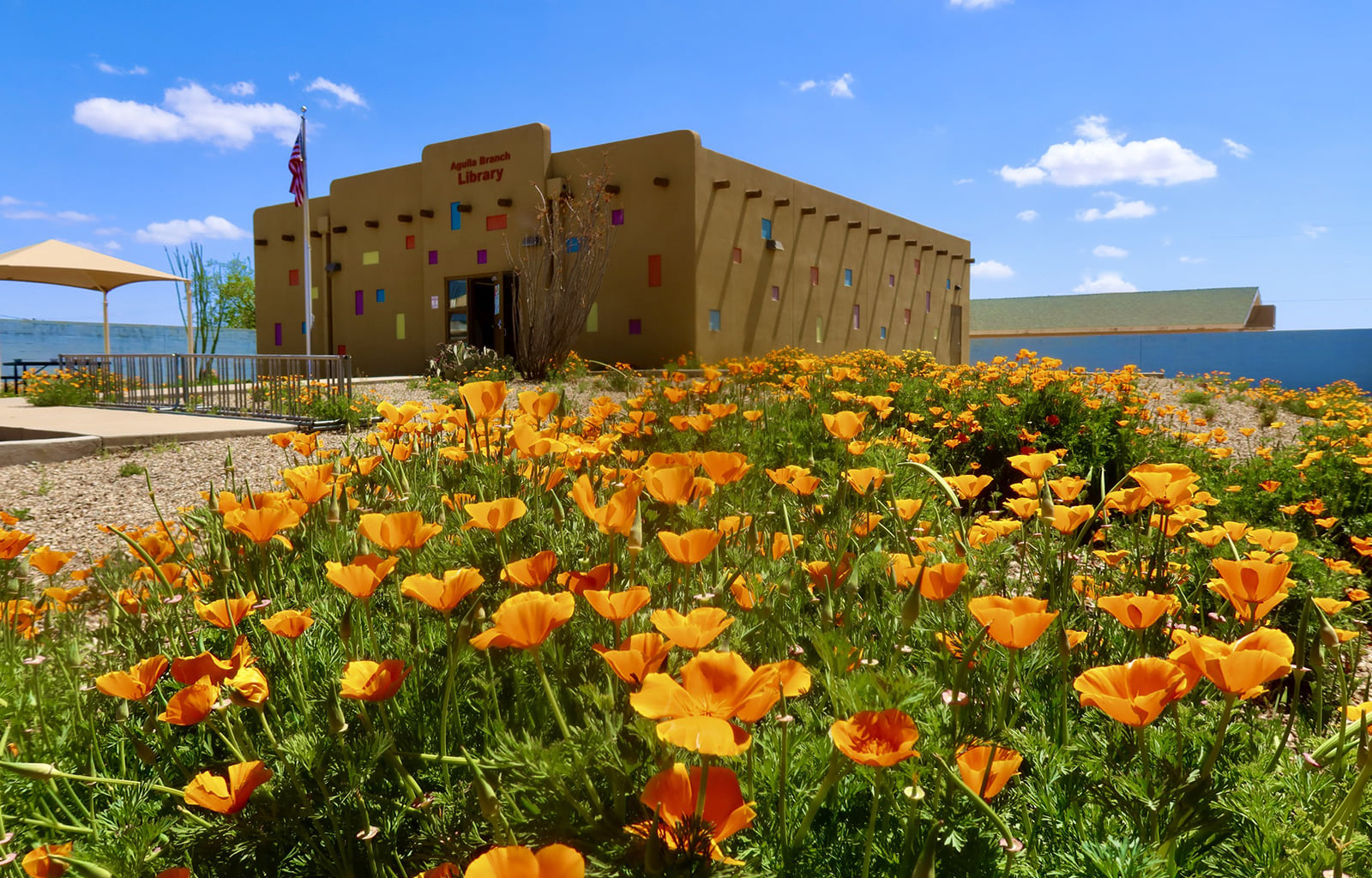 Aguila Library
Map
Our address:
51300 US-60
Aguila, AZ 85320
+1 928-685-2214
Our current operating hours are:
Mon 10 am – 7 pm
Tue – Thu 10 am – 6 pm
Fri & Sat 10 am – 5 pm
Sun Closed

Face coverings are required at the Aguila Library. All libraries have disposable masks available for any customer who would like one.
Library Information
The Aguila Library opened in its new building in 2006. The 2,500 sq. ft. facility brings the latest in quality library services to this rural community. It contains a large Spanish materials collection for this farming community.